Riviera tour
Join us on a half-day tour of three gorgoues islands of the Šibenik archipelago! We start our adventure from the Šibenik promenade towards the UNESCO-protected Fortress of St Nicholas, where you can see the Fortress from the sea just like its enemies would have seen it!
From here, our experienced skipper will take you to the island of Zlarin just a short boat ride away. On Zlarin, you can visit the Museum of Coral, feel the rhythm of island life in the Šibenik archipelago and have a relaxing walk or a cup of coffee like the locals do. After some free time on Zlarin island, our skipper will pick you up and take you to the island of Tijat for swimming, sunbathing and relaxing on the most beautiful beach of the Šibenik archipelago.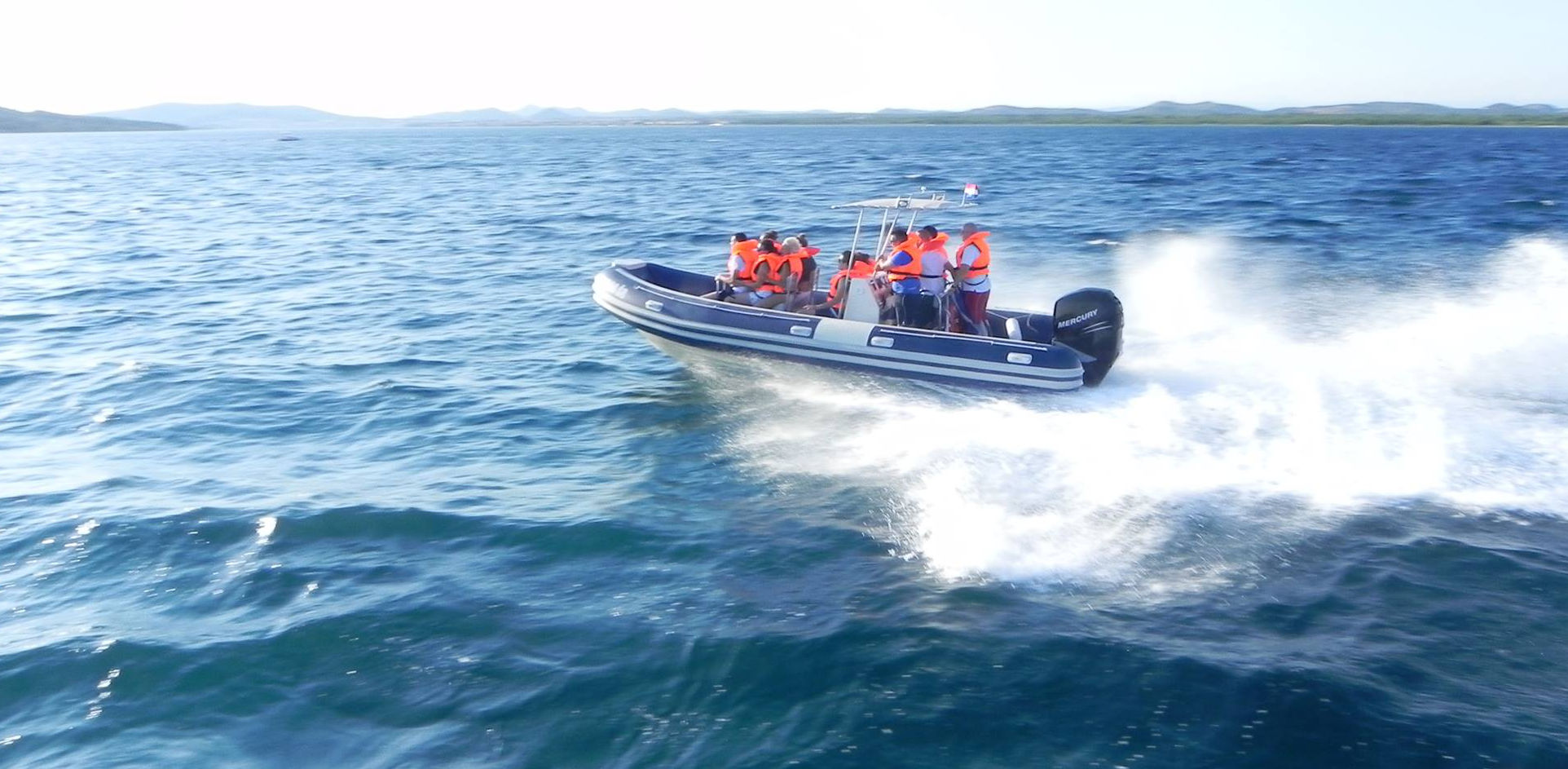 Enjoy the sea breeze, the smell of pine and maybe a cocktail or two! Our final stop is the island of Prvić. We arrive at Prvić Luka where you can have lunch for an additional charge or a la carte, walk around the village, visit the Faust Vrančić Memorial Center or even take a walk to the other side of the island to Prvić Šepurine! (Don't worry, it's not that far away.)
The beaches on Prvić island are also beautiful, with clean emerald sea and a relaxing vibe, so you can always spend your time just lounging around or even snorkelling. At the end of the day, we make the return trip to Šibenik by speedboat, taking the time to show you the sights of old town Šibenik and getting you back into the city life vibe.
Our Riviera Tour takes six to seven hours for a very affordable price. Join us on a speedboat adventure any day of the week!
Price list
---
Šibenik Panoramic tour
450 kn  /  59,73 Eur
 per person (min. 4 pax.)