Panoramic tour
Spend a relaxing hour cruising St Anthony's Channel with our experienced crew! Our boat takes you from the Šibenik promenade towards the UNESCO-protected Fortress of St Nicholas, where we take you around the Fortress on all sides, showing you the old cannon holes and the layout of the fort. You can see St Nicholas Fortress from the sea just like its enemies would have seen it!
Bask in its meticulously built walls and interesting history as we move the tour back inside the Channel of St Anthony and take a brief stop at the ruins of the old hermit church for which the channel was named.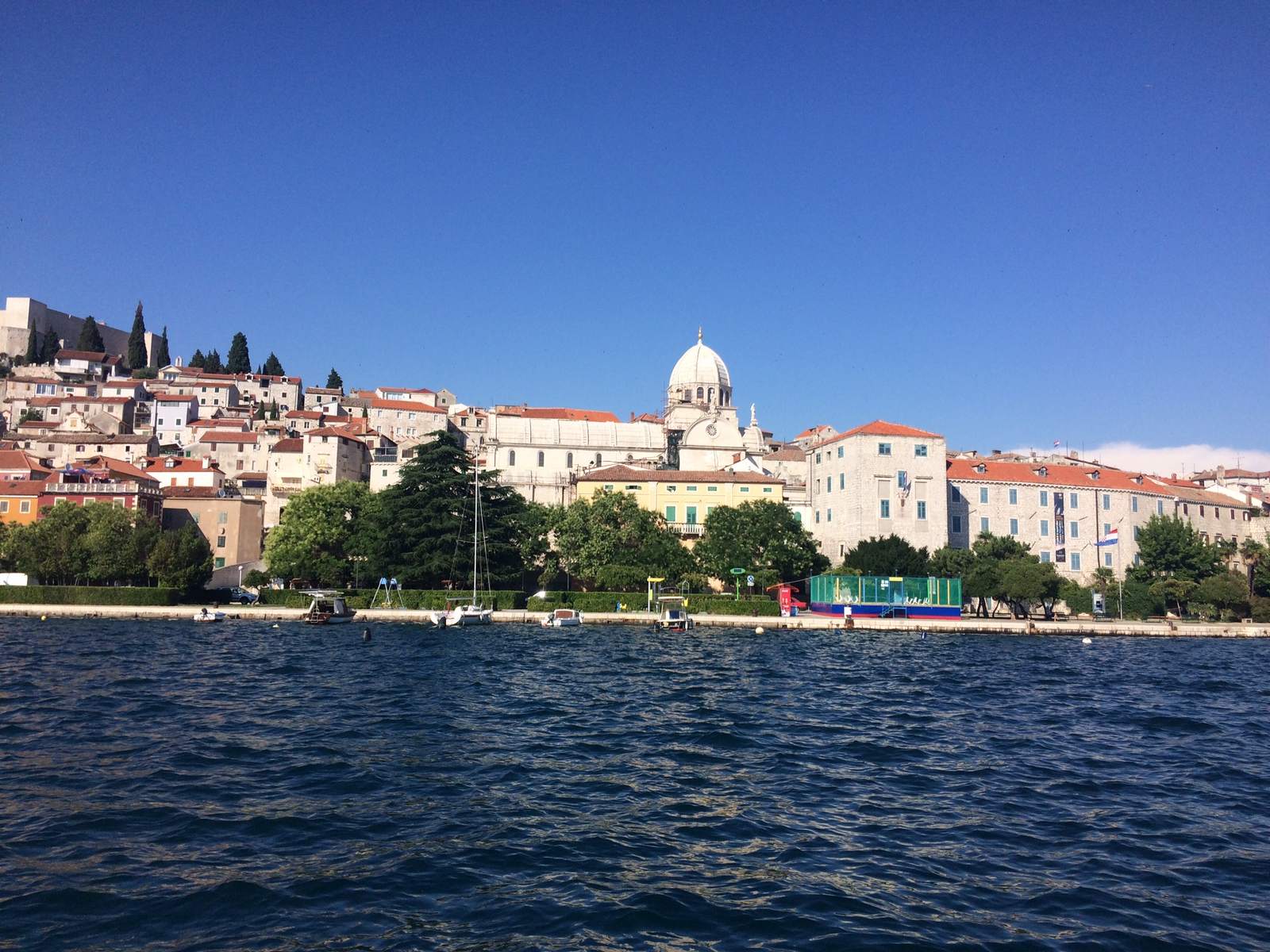 There, you can climb up to the church or the viewpoint and take a short stroll through the man-made tunnel from World War 2 that the locals call "Hitler's Eyes".
Our boat will be waiting on the other side of your exhilirating tunnel adventure to take you to see the city itself. From old town neighbourhood Dolac with its fisherman's houses and countless boats still in use today, by the gorgeous St James Cathedral and the Duke's Palace back to our starting point, you will enjoy the views of old town Šibenik and experience the city as the locals do. Join us on the Panorama Tour any day of the week, any time of day! 
Price list
---
Šibenik Panoramic tour

188,36 kn  /  25 Eur

per person (min.3 pax.)